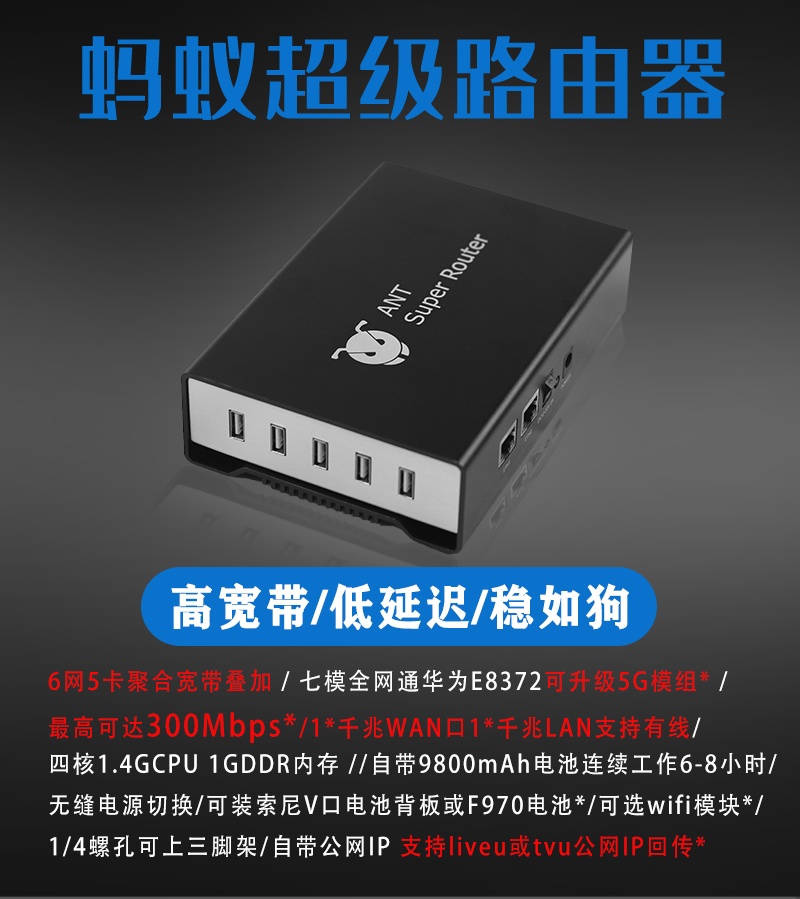 Super signal multi-network aggregation
ANT ROUTER SD-WAN can aggregate up to 5 4G card bandwidths
Provide wireless broadband around 100M uplink and downlink
Network speed aggregation to achieve multi-channel superposition
Up to 300M wireless broadband
Super snatch network, super access capability, priority access to network resources

Large-scale exhibitions such as design exhibitions / auto shows / exhibitions, providing high-speed networks, wide coverage and fast access, not afraid of crowded people
Conferences/annual conferences/peaks and other conferences, free setup, simple operation, stable and reliable
Marathon/live/best bandwidth in mobile vehicles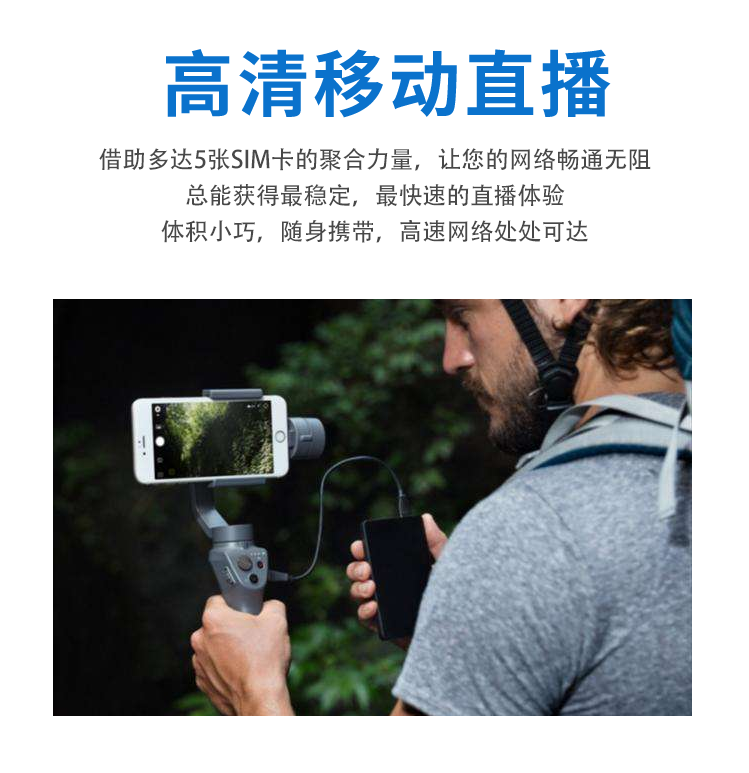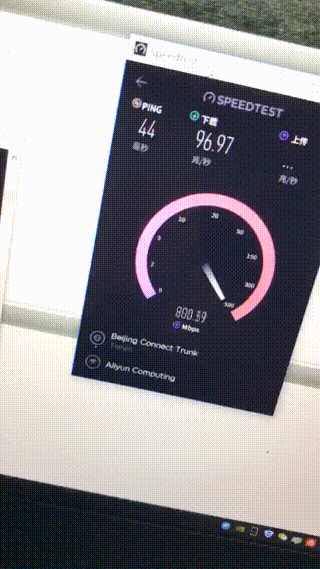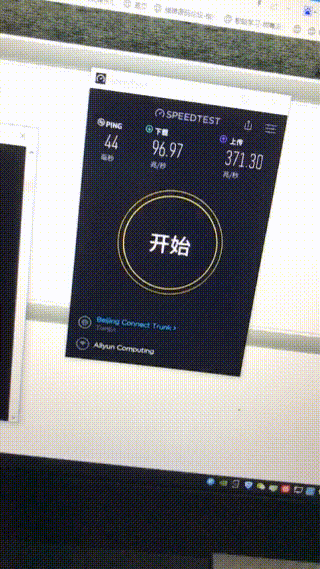 Measured data up to 300Mbps
Why can it be so fast?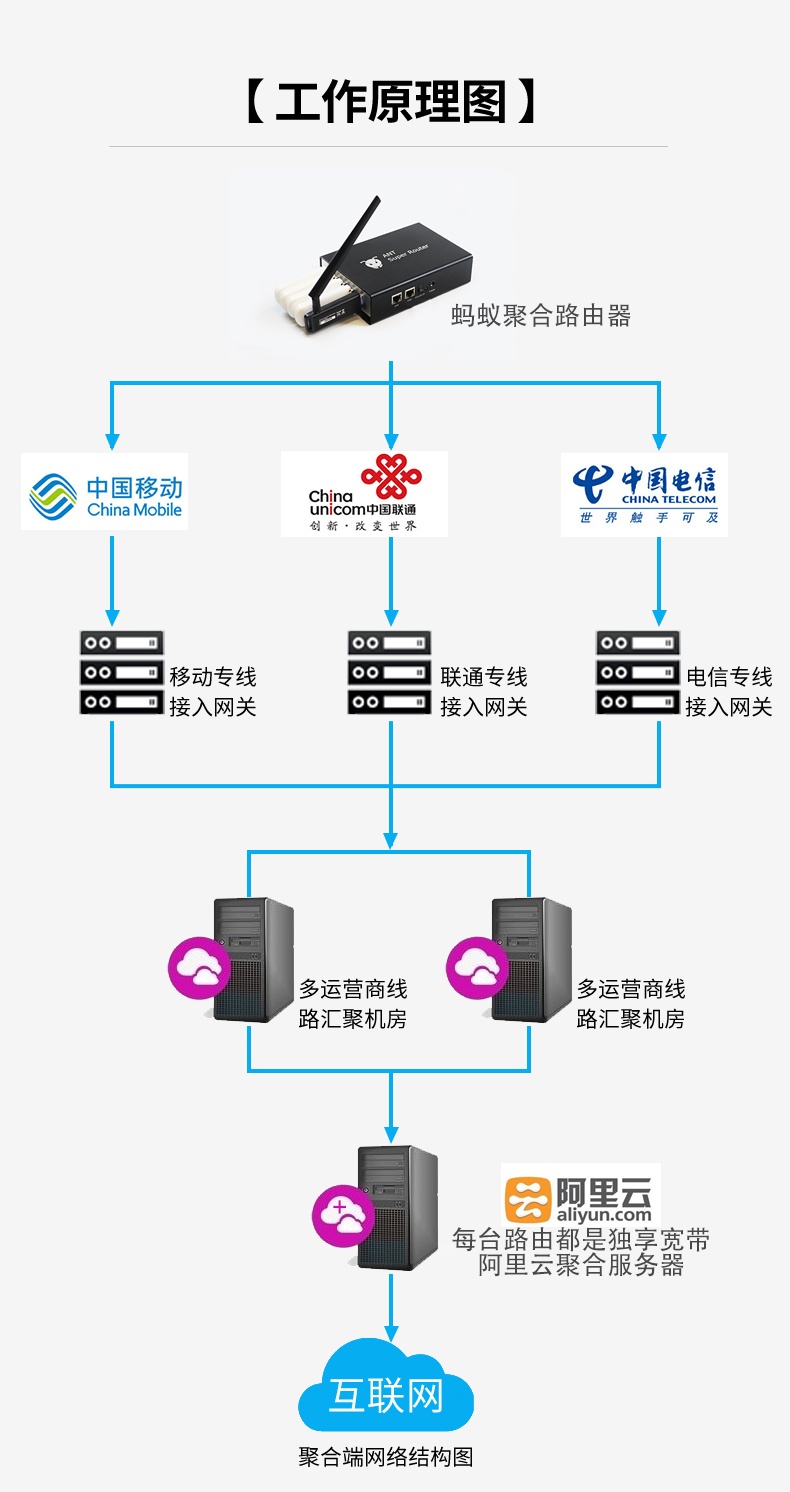 Achieve multi-channel overlay, up to 300Mbps wireless broadband scalable, affordable, and fast.
With ANT ROUTER binding technology, you can combine multiple connections such as 3G/4G/Broadband/Satellite. This allows you to access the Internet at a higher speed than a single link at a fraction of the cost of a traditional WAN. Using our technology can increase bandwidth by about 10 times*.
All the way to the network, other roads are still stable links, work around the clock, automatically back up to 4G network. Convergence bandwidth, 4G backup can use ANT SD-WAN technology. Seamless backup between lines, use bundled 4G to easily achieve high-definition streaming Transmission. Built-in traffic monitoring makes it easy to switch connections and prevent dropped calls
Superior access capability, priority access to network resources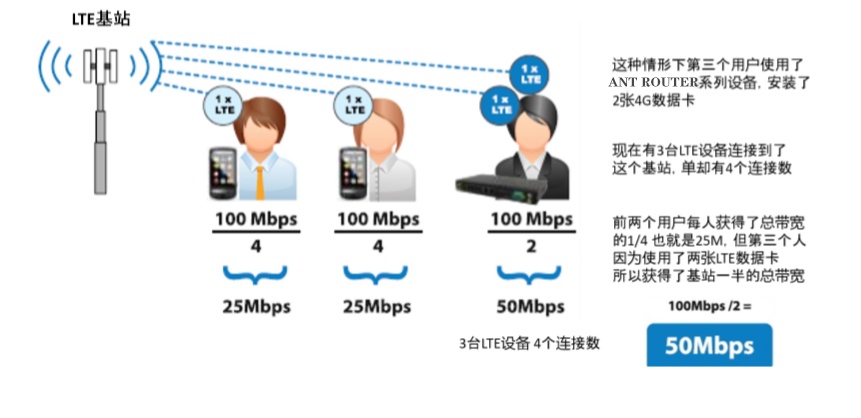 Reduce dedicated line expenses by up to 90%
By using ANT SUPER ROUTER Professional's public IP technology, you can bundle multiple links to increase reliability and speed, experience line-level services, and use price-friendly 4G or other types of lines to achieve 256-bit encryption with high bandwidth. Access, you can save a lot of network expenses for a long time, saving up to 90%!
Support domain name resolution to aggregate routing, let your Alibaba Cloud public IP go with the aggregation router. Realized vmix remote tally technology, liveu video return, tvu backpack video reception. And these only require you to have an ant super router professional version. Remote push-pull streaming video guide more application methods waiting for you to discover
How did we do it? 8,000 hours of development testing for you only for demanding and professional needs
Aggregate your connection with ANT ROUTER
ANT ROUTER's ANT SPEED technology supports outdoor network access and can utilize up to 8 external network links, DSL, 3G / 4G / LTE, and the bandwidth of other links connected anywhere on the enterprise or organization WAN. Whether you're transferring some files or driving real-time POS data, live video and VoIP conversations, ANT SPEED can bring all your data together in a network environment with the best latency, broadband ultra-fast and configuration-free multi-bind data pipeline. .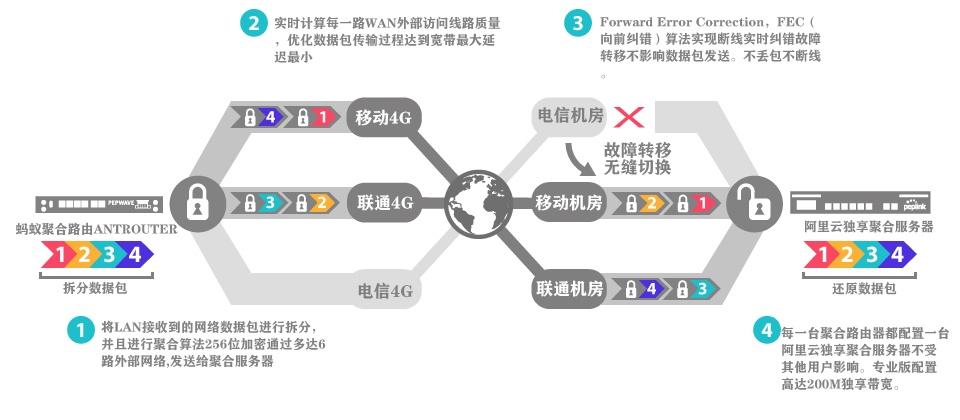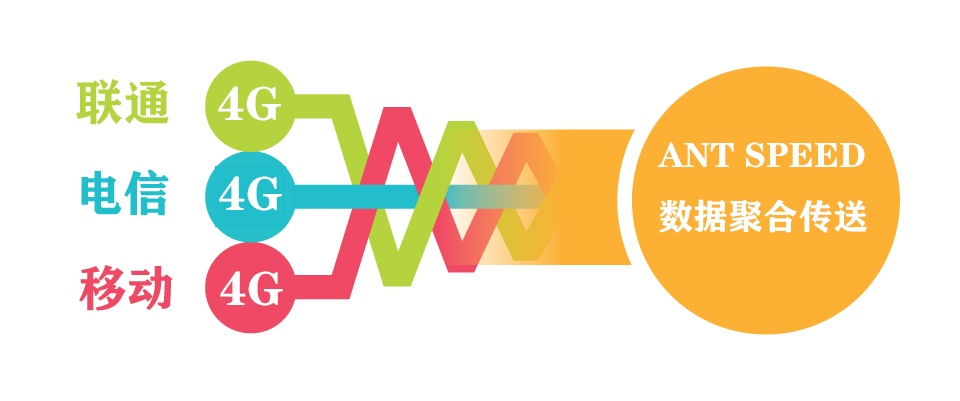 ANT SPEED4G multi-network aggregation technology
We use three ANT SPEED 4G multi-network bonding technologies designed to solve specific network problems. The following picture shows a simple metaphor
Hot Failover Hot Failover
If a 4G network WAN is disconnected, hot failover will transfer your traffic to another connection while maintaining session persistence. That is, if the WAN connection is interrupted during the video conference, the video conference can continue without having to hang up or call again.

WAN Smoothing - WAN Smoothing
WAN Smoothing uses intelligent algorithms to fill the gaps in the 4G network and exchange bandwidth to improve connection flexibility. WAN Smoothing minimizes latency and reduces the impact of packet loss. This is useful when you need to connect reliability and responsiveness instead of speed.
。


4G Bandwidth Binding - Bandwidth Bonding
Bandwidth bundling combines data at the packet level, allowing you to combine speeds of up to 8 connections. This is useful for situations where there is insufficient bandwidth, such as outdoors or in a moving vehicle. This technology allows users to connect to the Internet at a higher connection speed.

From fixed line to unrestricted
Combine the bandwidth of multiple mobile connections to form an ultra-fast data link. Maintain bandwidth- and latency-sensitive tasks without the need for fixed lines, such as video conferencing, 4K HD video streaming, and telemedicine.

Unbreakable connection
ANT SPEED Hot Failover establishes a tunnel link on all available WAN links and sends data to keep the network up and running when any one of the connections is down. If the WAN link fails, ANT SPEED will immediately route traffic to the normal WAN tunnel for uninterrupted network data transmission.

Unparalleled algorithm
ANT SPEED has nothing to do with operators, and our products are aggregated through multiple operators. By combining the coverage networks of several mobile operators, it is possible to minimize the chance of entering a network blind spot or congestion.

In the next few years, 5G will provide connectivity for billions of devices outside of any fixed-line infrastructure. In addition, enterprises will increasingly turn to fixed + mobile network architecture to take advantage of the extreme bandwidth of 5G. ANT ROUTER SD-WAN with the ability to intelligently manage thousands of connected devices will be a key technology to support branch networks. We use USB external network card to prepare for 5G, no need to change equipment to transition to 5G.
Connection reliability and consistency
A reliable connection is not necessarily a consistent connection. Although the connection may remain the same, it will still suffer from severe packet loss. This can cause nuisance in VoIP and video streams, thereby damaging and losing lost voice and video frames. ANT ROUTER uses techniques to combat the effects of packet loss: WAN smoothing and forward error correction.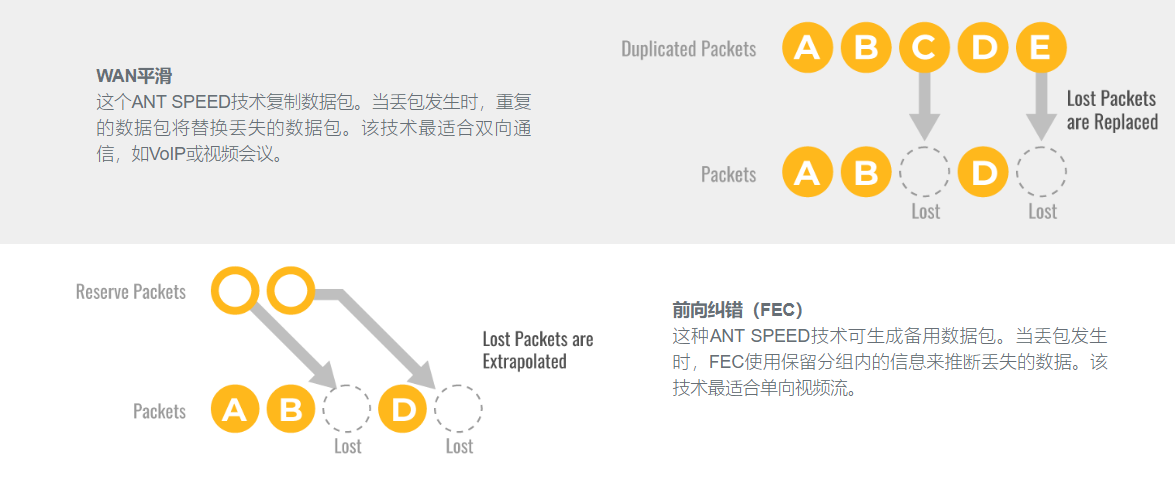 Professional/Enterprise Edition Difference
Professional Edition provides 50Mbps aggregate link capability
Enterprise Edition provides 100Mbps aggregate link capability
Enterprise Edition provides LAN port to WAN port subscription
Enterprise Edition provides 300Mbps version upgrade service (software is being debugged and released later)